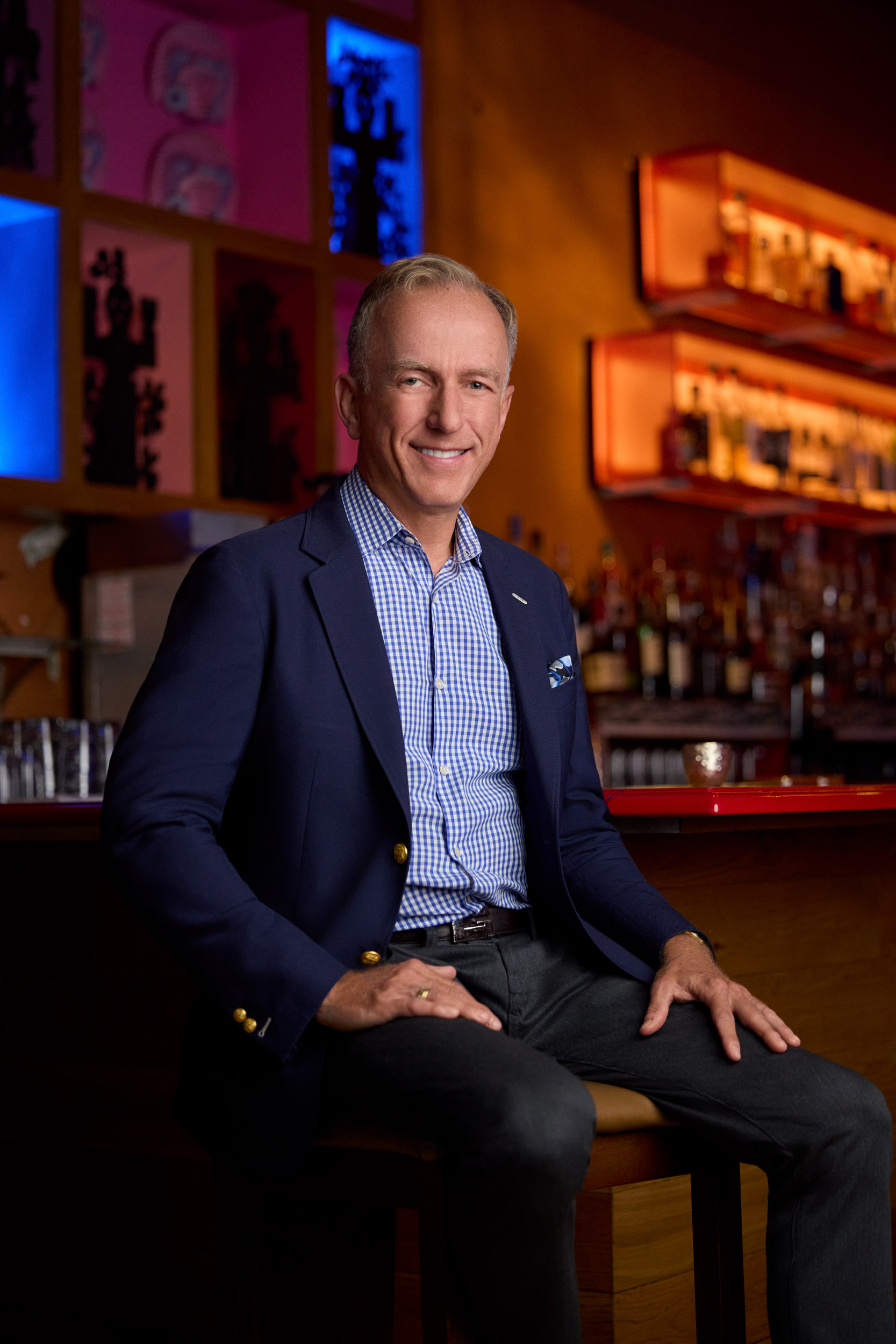 Greg Deligdisch
Principal/Founder

Greg is a marketing, branding, and PR/communications specialist creating, building, and evolving restaurants, food halls, wine & spirits, specialty foods, lifestyle, luxury, and CPG brands. In the restaurant space, his broad experience includes international franchise/QSR, fast casual, white tablecloth, healthy fine dining, classic American diner, halal, and Michelin star.
Greg spent nine years at integrated marketing and PR agency SOPEXA USA/Food and Wines from France as VP Marketing & Director of Client Services. He was then promoted to Managing Director of US operations, overseeing a team of 25 specialists nationwide and billings of $12MM. During his tenure, Greg was instrumental in setting the US strategic vision and implementing marketing and communications plans for the Bordeaux, Burgundy, Alsace, and Côte de Provence wine regions, as well as approximately a dozen other luxury French food/wine/spirits products.
 He then segued client-side into senior marketing roles at a handful of America's most celebrated restaurant groups. At Patina Restaurant Group (PRG), as VP of Marketing Greg led a total corporate rebranding following its split from Restaurant Associates, resulting in a modern food-forward logo, brand architecture, and website still used today. He directed all PR strategy and initiatives and led the marketing and advertising efforts for its 60+ distinct concepts, encompassing restaurants, bars, quick-service units, B&I, and catering services in prominent cultural centers. He successfully launched several high-profile restaurants including Lincoln Ristorante at New York's Lincoln Center (helmed by Chef Jonathan Benno), named "Best New Restaurant" by GQ Magazine. He also opened La Fonda Del Sol, garnering two stars from The New York Times, and Via Napoli at Epcot (Orlando, FL).
At Rouge Tomate Group — in addition to his marketing and branding oversight at the eponymous Michelin-starred healthy fine dining restaurants in Brussels and New York — he spent four years closely collaborating with its founder to create from scratch SPE Certified, a revolutionary wellness brand intended to make America eat healthier by providing an independent, scientifically grounded standard for food consumed outside the home, similar to what LEED certification is to buildings.
At The Halal Guys, the beloved food cart-turned-global QSR restaurant group with over 100 locations in the US, Europe, and Asia, he drafted the brand's first Positioning and Brand Voice Briefs, which were applied to all consumer-facing touchpoints — notably social media platforms, blog posts, digital ad campaigns, and a new website, for which he wrote all copy. Greg also spearheaded the brand's COVID-19 crisis communications strategy, notably partnering with the CDC and Lysol, and created the brand's global 30th anniversary celebration in Nov 2020 , a resounding success in an otherwise challenging year.
In addition to his current role as Principal/Founder of boutique marketing/branding agency Food Dine Wine Marketing, he is also VP of Marketing & Communications at Gigachef Restaurant Group, Chef Lisa Brefere's culinary consultancy whose client roster includes Barclays Center Brooklyn, Summit One Vanderbilt, and Nassau Coliseum, among others. He enjoys leading and mentoring teams with a collaborative, highly communications-centric approach.
Greg was born in Paris and raised in Brussels, Rome, and Connecticut, and speaks three languages fluently. He graduated Cum Laude in Political Science from Columbia and studied at Columbia Business School and Sciences Po in Paris. Greg serves on national non-profit Rescuing Leftover Cuisine's Impact Council. An avid world traveler, he can be found on weekends in the Hudson Valley scouring farmers' markets, cooking, skiing, and playing tennis.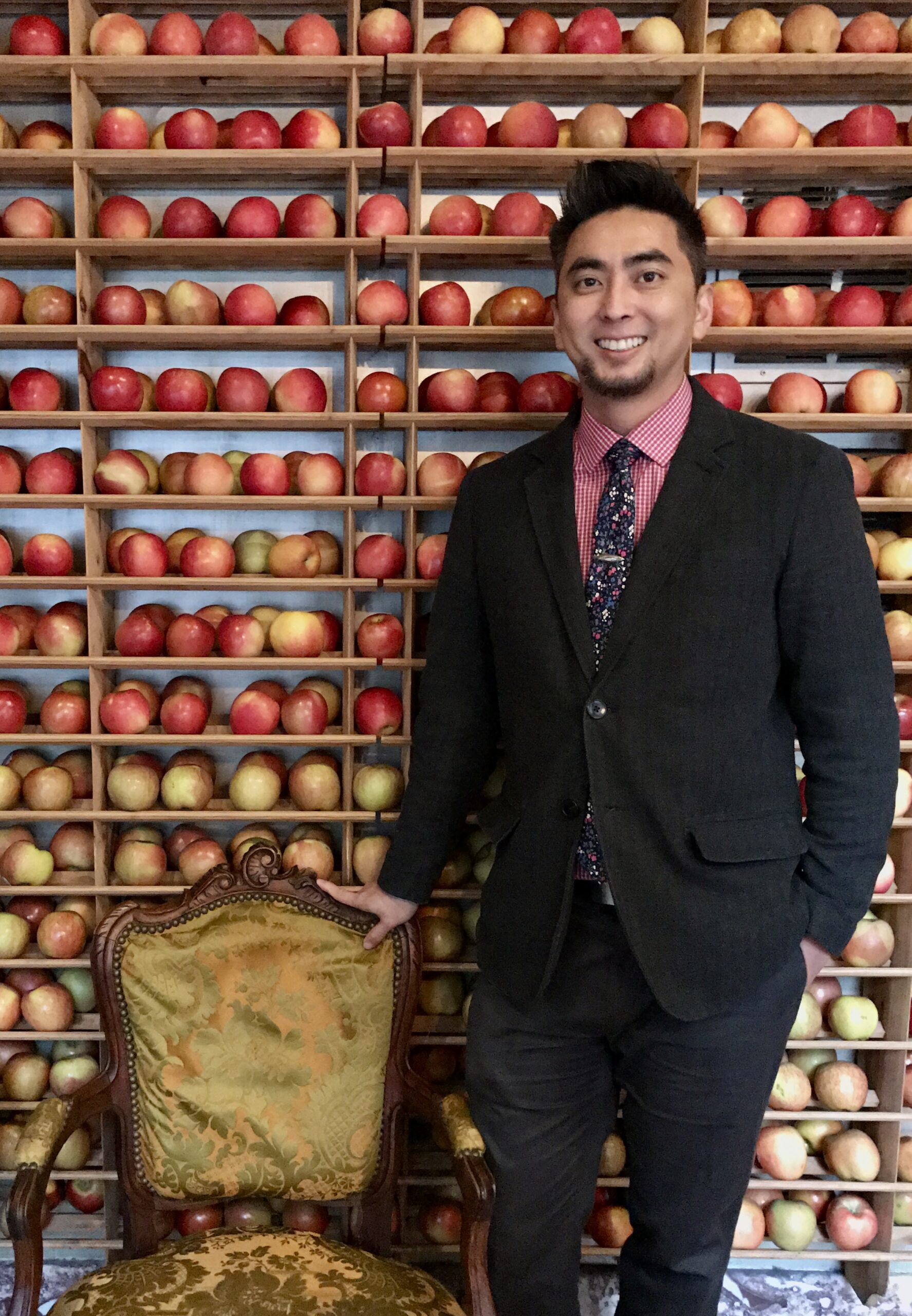 Rick Ho
Principal/Creative Director

Rick is a graphic design and new technology solutions specialist with over 20 years of experience.
He spent over 14 years at The Orange County Register as Senior Graphic Designer and Illustrator for the media outlet's web, tablet, and print platforms. Notably, he developed the Register's The Peel iPad app from inception, designing the overall "look & feel" as well as continually problem-solving to ensure a pleasant and efficient UX. Rick concurrently spent four years as Web Designer at OCRegister.com, creating impactful and attention-getting graphics, special sections, and branding for the company's social media pages.
Rick then parlayed his distinctive visual approach and unequivocal passion for food on the East Coast as Senior Designer at Patina Restaurant Group/Delaware North (PRG), the multi-concept restaurant group with over 60 units at landmark and cultural institutions nationwide. He oversaw logo and branding development at iconic venues such as The Rink at Rockefeller Center and Space 220 Restaurant at EPCOT, and was instrumental in spearheading several websites under the Patina banner, namely MorimotoAsia.com and TheEdisonFLA.com.
Rick holds a Bachelor of Fine Arts in Graphic Design from California State University, Fullerton. Rick's freelance work includes projects for food- and hospitality-focused brands such as Estiatorio Milos, Mangia NYC, Rosa Mexicano, Imperial Diner, and Vivoli il Gelato, among others.
When Rick is not masterminding super creative and persuasive work on behalf of his clients, his other, favorite full-time job – based in the NYC suburbs – is as new father (to Étienne and Clémentine) and husband (to Valérie).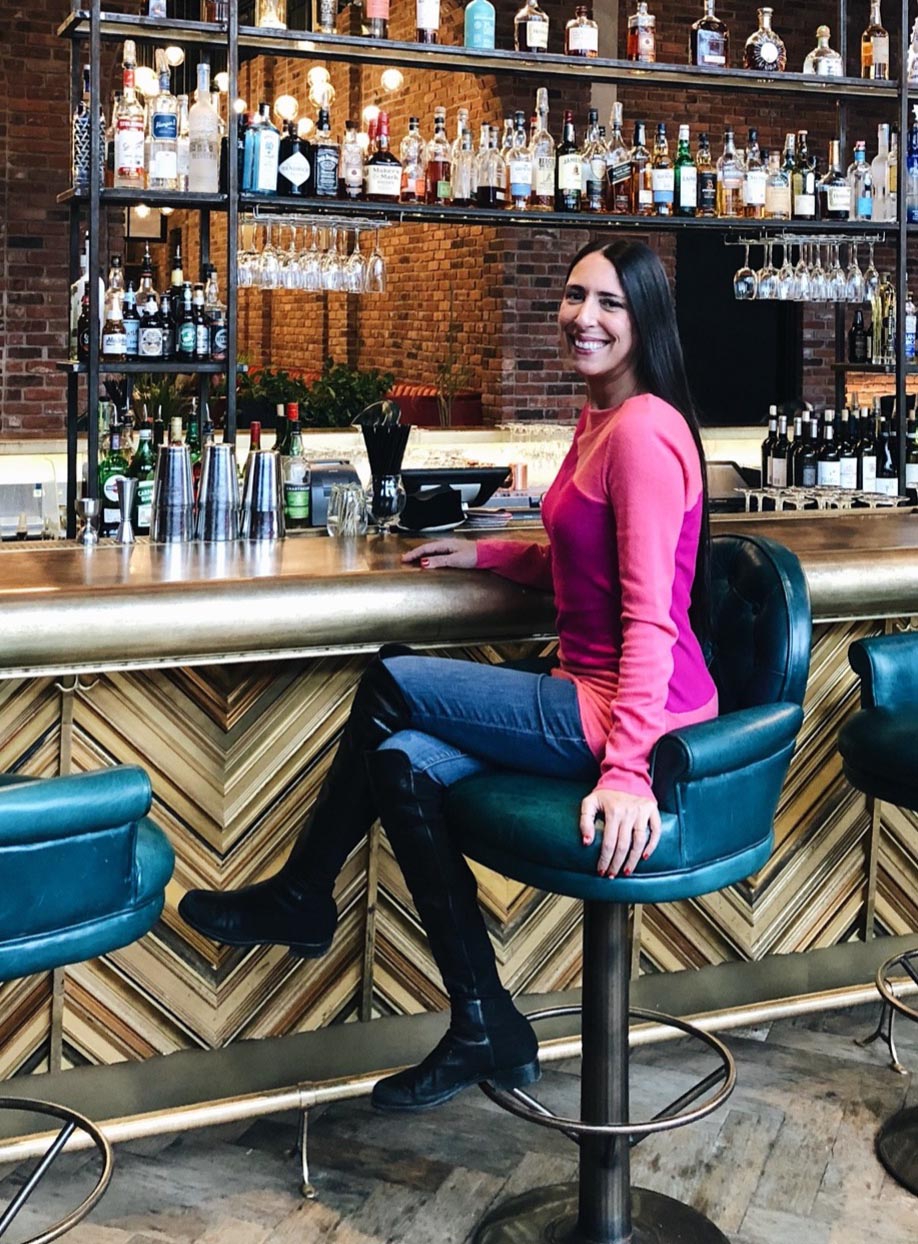 Lizz Spano
Principal/Social Media Director

Lizz Spano is a savvy New York City based Solopreneur and the force behind a suite of creative businesses driven by the hospitality industry and a big city lifestyle. Lizz shifted her entrepreneurial spirit into high gear during a transitional moment in her career, when faced with a choice to continue in a corporate setting after being diagnosed with breast cancer or follow her dreams of becoming a free willed, creative business owner. With a trained background in photography, and a resume with over 20 years of experience in sales and marketing, she made moves and hasn't looked back.
Lizz's clients value her unique approach to marketing. Her expertise hones in on building and developing brands and small businesses while simultaneously translating their creative assets into tightly curated portfolios, capturing beautiful content and seamlessly generating memorable experiences. Her explorative nature and strong professionalism has led her to work with clients and partners such as Urbanspace, The Meatball Shop, Emeril Everyday, and Postmates. Brand optimization, specialty projects, and a strong aesthetic structure, remain at the core of her work and she is proud to be at the helm of a successful Woman Owned Business.
Tom Binga
Website Developer & Digital Marketing Director

Tom is an experienced developer and digital marketing professional with a proven ability to devise and implement online marketing and digital sales strategies that are strategically on-brand and support business and financial objectives.
He is accomplished at website development and operations, enterprise platform management, project management, and collaborating effectively with vendors and clients. He has worked in a variety of industries including restaurants, tech, and education.
Over the past couple of years, he has built dozens of websites (as well as applied SEO best practices), notably:
MorimotoAsia.com
TheEdisonFLA.com
ExploreBetter.com
DNDestinations.com
HockeytownCafe.com
SpacebarUSA.com
Tom has held digital marketing/developer specialist roles at Delaware North (Patina Restaurant Group), GenTech Scientific, and Bryant & Stratton College, among others.
He lives in Buffalo, NY, and holds a Bachelor of Science degree from Buffalo State University.